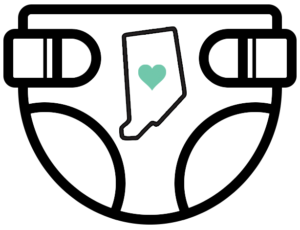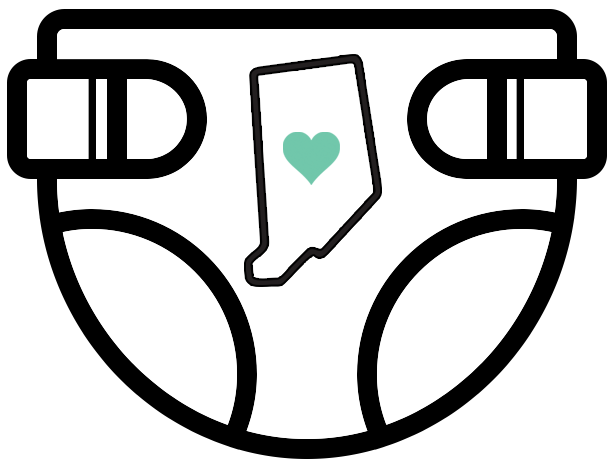 Are you a Hoosier in need of diaper assistance? Whether you prefer disposable or cloth diapers, All-Options Pregnancy Resource Center may be able to help! Our services are open to families residing in Monroe County, Indiana and surrounding counties who are enrolled in WIC (Women, Infants & Children).
Note: If you need emergency diaper assistance and are not currently enrolled in the Hoosier Diaper Program, please call or text us at 812-558-0089 and fill out our intake form.  During the coronavirus outbreak, we are only distributing diapers by appointment through a no-touch process.
Answers to Frequently Asked Questions
How do I apply for diaper assistance?
Give us a call or text at 812-558-0089 and fill out our intake form.
How do I pick up my diapers?
All diaper pick-ups will now occur on Tuesdays between noon and 5 pm EST. To schedule your pick-up, call or text us at 812-558-0089. On the scheduled day and time of your pick-up, please follow these steps to reduce the risk of infection between clients and staff:
Come to the All-Options Pregnancy Resource Center parking lot and call or text 812-558-0089 to let us know you're here.

Please wait in your vehicle or stay in the parking lot, off the back porch and stairs

, while we place your items outside our back door.

Wait until our staff have gone back inside the building before approaching the back porch and stairs to collect your supplies.

Please do not try to enter the Center

. We appreciate your help keeping our community healthy and safe!
Do I need to know anything about cloth diapering before I apply for the program?
Cloth diapers are a commitment and require special care, so it is recommended that you do some research before getting started. However, if it is difficult to access information about cloth diapering, we will be happy to assist you in navigating the different types of diapers, cloth diaper care instructions, and determining which diapers are right for you and your child.
Do I need access to a washing machine in order to borrow cloth diapers?
It is highly recommended that you have regular access to a washing machine to clean your cloth diapers. You will probably have to wash your cloth diapers every 2-3 days. If you do not have regular access to a washing machine, let us know so we can talk through your options.  
Where else can I get diapers?
Heart + HUB Diaper Program through Mother Hubbard's Cupboard is open Tues-Weds-Thurs from 12-2pm and 4-6pm at 1100 W Allen Street – Suite A Bloomington, IN 47403. Heart + HUB requires proof of child in the house either via a WIC card or by bringing the child with you. Contact them at 812-355-6843 or 812-339-5887.
Monroe County United Ministries (MCUM) offers emergency assistance Tuesday & Thursday, 12-3pm at 827 W 14th Court, Bloomington.
How can I donate to the Hoosier Diaper Program?
We are not accepting any in-kind donations at this time, in part because we are not regularly working at the Center, and also because we want to be extra careful about taking items that could add to the risk of spreading infection. We are encouraging folks who have items to offer to instead look at local mutual aid networks where people are sharing items directly with each other – for the Bloomington area, it's Monroe County Mutual Aid.
We are still buying diapers to support the increase in need in our community. If you are able to make a financial gift, you can do so online here. We deeply appreciate your generosity!